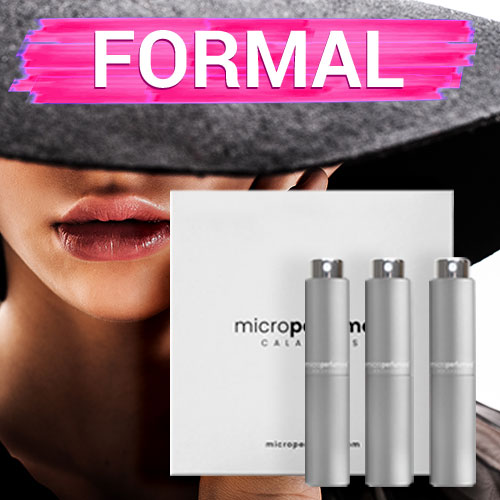 Click For Full Size
Special Occasion Gift Set - Baccarat Rouge 540 Extrait, Layton & Fabulous
Slipping into your best evening gown should mean spraying on something special. A chance to try something a little bolder than the fragrance you wear to the office every day. Here are a few of our favorites for every special occasion to make you stand out as you should.
Price:$127.9720% OFF - Click here
Secure Transaction & 100% Authentic - Guaranteed All sample & travel size products are rebottled by PVI without the authorization of the brand owner. Sold & shipped by MicroPerfumes
MicroPerfumes.com is owned by Perfume Ventures Inc (PVI), Calabasas, CA 91302, a wholly independent and separate entity from the manufacturer or brand owners of the designer fragrance. The sample and travel size products sold on MicroPerfumes.com contain genuine fragrance and are independently rebottled and repacked by PVI. PVI is not associated with the designer, or the designer's manufacturer in any way, and has no agreement, license, consent or arrangement authorizing the rebottling or repackaging of the fragrance. Please visit our Terms of Sale for additional information or Contact Us for customer service.
GOOD THINGS COME IN THREES
3 Travel Sprays for $127.97
Baccarat Rouge 540 Extrait
Maison Francis Kurkdjian, Parfum, Introduced 2017
Fragrance Notes: Almond, Saffron, Jasmine, Cedar, Ambergris, Woods, Musk
Recommended Use: Casual
Layton
Parfums de Marly, Eau de Parfum, Introduced 2016
Fragrance Notes: Apple, Lavender, Mandarin Orange, Bergamot, Geranium, Violet, Jasmine, Vanilla, Cardamom, Sandalwood, Pepper, Patchouli, Guaiac Wood
Recommended Use: Casual
Fabulous
Tom Ford, Eau de Parfum, Introduced 2017
Fragrance Notes: Lavender, Clary Sage, Bitter Almond, Leather, Vanilla
Recommended Use: Casual