Armani Si Perfume Review – A Classic Fragrance
Giorgio Armani is a mainstay in the fragrance industry. With Armani Si, we find a rather simple yet powerful perfume. In our Armani Si review, we look at Si's full scent profile and help you decide if it is right for your needs.
Armani Si Perfume Review – Getting Started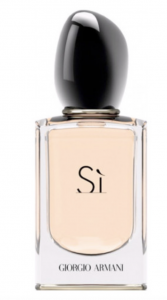 First and foremost, we have Armani Si samples available for anyone who wants to test the waters on this popular women's perfume. Sometimes a perfume sample is a good approach for those unsure if a full bottle is worth the investment.
Swiss Perfumer Christine Nagel created Armani Si in 2013. Today, Nagel is the chief perfumer for Hermès. Prior, she created popular perfumes such as Miss Dior Chérie and Narciso Rodriguez for Her. In other words, Nagel is as good as they come in the perfume world.
What Does Armani Si Perfume Smell Like?
There's a fruity, floral aroma to Si that's unmistakable.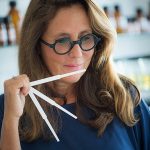 The top note is Cassis; middle notes are Freesia and May Rose, base notes are Patchouli, Vanilla, and Ambroxan.
The Cassis note springs from the skin shortly after the first spritz, followed by hints of vanilla filling in. You might pick up a bit of marshmallow in the mix, depending on the refinement of your nose.
Armani Si is one of those "wear all the time" fragrances that doesn't under or overwhelm. It sits balanced and natural on the skin. It's pleasant. You don't risk offending anyone while wearing Si.
How Long Does Armani Si Perfume Last?
Not long. Sometimes as little as a few hours. This could be due to the simpler framework of notes.
Armani Si Commercials, Marketing
Armani leverages the massive brand of actress Cate Blanchett in its line of Armani Si perfume commercials. There are a lot of red and stomach knotting falls, as well as some leisurely cafes. One shot features Cate upside down in the air, and it's totally gorgeous. Cate is the perfect Armani fragrance spokesperson, no doubt. She's, in fact, the face of all Giorgio Armani Parfums. 
Final Notes
Armani Si achieves a balance and purity that can be worn all day, for any event or occasion (even just laying around at home). It's both fruity and floral with a blend of Cassis and Vanilla, drifting around your aura. One note of caution, Armani Si doesn't seem to last all that long. Armani Si is a nice, gentle women's perfume.