Designer Frank Gehry Combines Forces With Louis Vuitton for Perfume Line
In as little as a few days, Louis Vuitton and Frank Gehry will launch a collection of perfumes that are sure to make headlines. 
The new Les Extraits collection will feature the works of the famed perfumer, Jacques Cavallier-Belletrud. Gehry designed all five of the new bottles. Both Gehry and Vuitton are two of the most innovative and famous at what they do, so expectations over the new fragrance line are high.
Cavallier-Belletrud says he won't use any top or base notes, a risky play considering that almost every top perfume contains these staple notes. But Cavallier-Belletrud understands that such precarious undertakings are necessary for creating groundbreaking fragrances.
'I wanted to venture where no one goes anymore. To reinvent the notion of an Extrait in a contemporary way,' he says.
In a sense, Cavallier-Belletrud intends to revamp the way we embrace a perfume.
And then, of course, about those bottles. Gehry's soft, almost sensual shape to these bottles embraces the idea an edge can be contained in delicate beauty.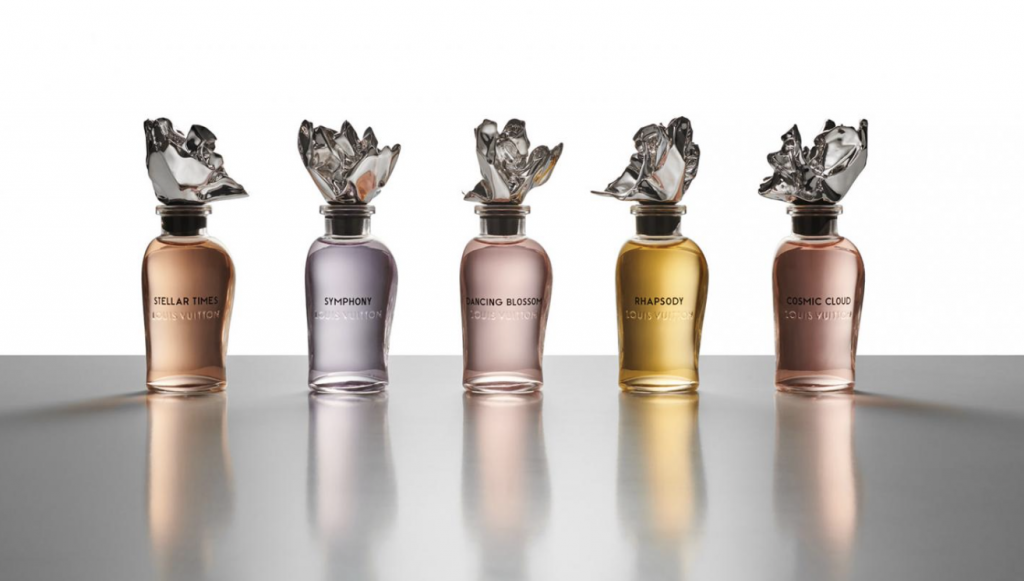 'How do we make it so captivating that it catches the eye and says something both about the house and its contents?' muses Gehry. 'That's how we started looking at these shapes. We wanted to create something that elicits emotion. That brings a sensation to life. That when you look at it, you say, "Oh!" Then when you smell it, you say, "Ah!"
The curvaceous glass bottles are as impressive a feat as they are stunning and gorgeous. But what else do we expect in the perfume industry when we combine behemoth masters of their crafts?
The Louis Vuitton and Frank Gehry pairing likely turns into a fine wine that ages well with time. It isn't easy to imagine this launch going any other direction.
We will keep you updated.