Les Exclusifs De Chanel Sycomore Review – All The Deets You Need
Chanel is one of the most popular designer brands in the world. Coco Chanel founded the now famous French luxury house back in 1910. Chanel forever changed the fashion industry. Chanel also, unsurprisingly, offers fragrances. In our Sycomore fragrance review, we will look at costs, potential samples, and breakdown all the notes and scent.
When it comes to designer fragrances, Chanel is a leader in its class. But is Sycomore any good?
Stick around.
Les Exclusifs De Chanel Sycomore Review – The Basics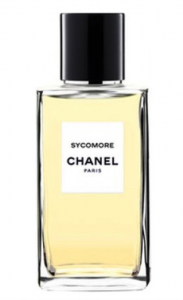 Chanel as a designer brand doesn't let down on its Sycomore bottle design. The luxury brand maintains a simple, yet elegant approach to it's Sycomore display. The classy appeal makes Sycomore a wonderful gift for the man or woman who appreciates fashionable details. And yes, Sycomore is a unisex fragrance that works for men and women.
Perfumer Jacques Polge crafted Sycomore on behalf of Chanel in 2008. He's the nose behind a slew of famous fragrances, include Bleu de Chanel and Chanel #5. While the Chanel #5 may date Polge, he's hardly a relic given his recent accomplishments, including Sycomore. Polge is a thoughtful perfectionist in his approach to perfume creation.
Polge's impressive run as a Chanel perfumer continues with Sycomore's continued success. Although Sycomore isn't one of Chanel's most popular fragrances, it remains appreciated among Chanel's legion of passionate fans. Sycomore is a high-quality fragrance experience but lesser known than many other Chanel creations. But sometimes the lesser known perfumes and fragrances are gems because not everyone is wearing them, thus, making the experience unique.
Sycomore Samples
Sycomore samples are relatively popular on our website. In fact, we don't always have them in stock as they move rather fast. But click her and get the current status on our Sycomore samples. The reason for the lack of samples is that the demand is high. Sycomore is a pricey fragrance, so people tend to want to try a sample first. If we don't have them in today, check back or peruse all our perfume samples.
What Does Sycomore Smell Like?
Its the question people care about the most in all of our perfume reviews. And rightfully so. But as always, scent is as subjective as any subject.
First, let's break down the notes: Polges leverages tobacco, violet, veviter, sandalwood and aldehydes. Much like the Sycomore bottle design, there's simplicity in the fragrance's ingredients. Sycomore offers a balanced scent profile through its few notes. When the ingredients are high-quality and purposeful, you need less of them. The great perfumers like Polge understand this complexity. Sycomore is a perfect example of nothing wasted in the notes.
The veviter plays out in the backdrop of an almost smokey appeal. There's a lot of longevity in Sycomore that you expect in such a high-quality fragrance experience. Sycomore projects a rich scent. It's bold, no question about it. The tobacco lends spice to Sycomore's final showing.
Conclusion
Sycomore is a high-quality scent produced by designer brand, Chanel. It uses less ingredients than most of its rivals, but offers a high-quality, elegant experience for both men and women. While difficult to get Sycomore samples, it isn't impossible. Follow our perfume sample website and stay up to date.