Prada Candy Review: Fun, Powdery, But Any Good?
Prada is one of the world's most recognizable fashion brands. The name alone inspires feelings of elitism and sophistication, in a better or worse sense. But it is undeniable Prada's iconic influence on western culture. In our Prada Candy review, we take a closer look at this fashion icon's wade into fragrances.
Is Prada Candy right for you? Do we have Prada Candy samples?
That and more.
Prada Candy Review: Getting Started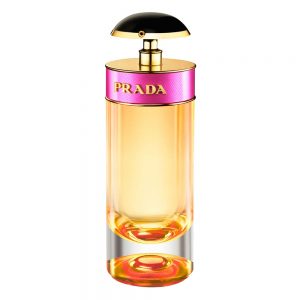 Perfumer Daniela Roche Andrier created Prada Candy in 2011. Daniela Roche Andrier is one of the top perfumers in the world. She's the nose behind fragrances from major brands such as Calvin Klein Envy Contradiction, Gucci Envy, Tiffany, and Bottega Veneta's Knot.
A philosophy major turned perfumer, Andrier studied at the famous Roure and eventually with Chanel. Today, she works as a perfumer for Givaudan.
Prada Candy is only for women.
Where Can I Get Prada Candy Samples?
Click here to try Prada Candy samples. Perfume samples are a great way to get your wrists wet with a perfume without breaking your bank.
What Does Prada Candy Smell Like?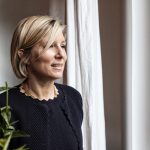 We classify Prada Candy as an amber vanilla fragrance. Its top note is caramel. In the middle notes, we find a powdery experience flanked by musk. The base notes are vanilla and benzoin.
Prada Candy exudes a dominating powder experience. If you don't enjoy powdery fragrances, you aren't going to dig Candy.
After an hour of wear, you should expect the musk to rise. There's a warmth to Candy that helps balance the sweetness. This balance steers Candy away from the teeny-bopper categorization. It's not necessarily a "mature scent," but it certainly is for adult women. Hopefully, that synopsis made sense.
Does Prada Candy Last Long?
This perfume won't last more than a few hours. After that, you'll need to reapply for more extended wear.
Prada Candy Commercials, Marketing
Prada leverages not only a commercial for Candy, but also a short 3-minute film by Wes Anderson and Roman Coppola. These vibrant, punchy, colorful montages represent Candy's fun, feminine scent. As with anything Prada, you'll find class and elegance throughout their marketing campaigns. These are fun, vibrant watches.
Final Notes
Prada Candy is a fun fragrance, but it is ultra-powdery. As well, it doesn't last long, so you'll need to reapply often. It's a good women's fragrance and something you may enjoy. It is worth trying a sample.