We've Compiled a List of The Best Gucci Women's Perfumes
Gucci is one of the biggest, most premier brands in fragrance and fashion. For decades, Gucci has created some of the best perfumes available.
Gucci, as a brand, is an unquestioned purveyor of high-quality scents.
Look, everyone knows Gucci; I don't need to harp on that point.
Heck, there's even a movie about the historical, often enigmatic, Gucci brand.
Go Lady Gaga; we love you.
We've compiled a list of the best Gucci women's perfume. Our list showcases four popular, celebrated Gucci perfumes. Gucci began creating perfumes in 1974, and over decades, has accumulated over 100 fragrances.
We offer several Gucci perfume samples. Today, we are focused solely on Gucci women's perfumes.
Let's have a look.
Gucci Premiere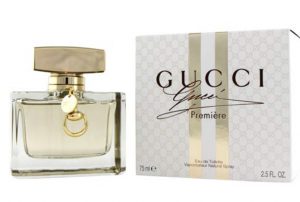 Gucci Premiere offers a white floral, yet musky base. Its been around for nearly a decade and has remained one of Gucci's top women's perfumes ever since. Blackberry and Bergamot are among the top notes, while white flowers, musk, sandalwood, patchouli, and orange blossom round out the middle and base notes. There's a sense of powdery musk with Gucci Premiere; it's classy, elegant, and stuns a room. It lasts throughout the day.
Gucci Flora Eau De Toilette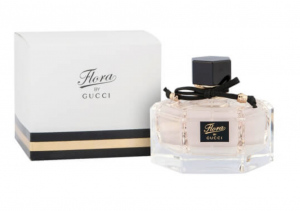 Peony and several citruses are the top notes and probably the most compelling. Osmanthus and rose are the middle notes with sandalwood, patchouli and pink pepper at the base. Gucci Flora resembles Gucci Premiere, as you can tell by the note structure, but they don't smell the same.
Gucci Flora is sweeter and a bit crisper. Also, it doesn't last as long as Gucci Premiere. But Flora remains a top Gucci women's perfume.
Gucci Guilty Pour Femme Eau De Toilette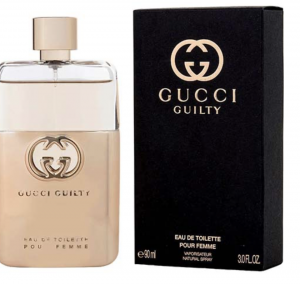 Gucci launched Guilty perfume in 2010 and its remained one their most popular selling women's perfumes since. This amber floral fragrance utilizes pink pepper and mandarin orange on top. In the middle, we find lilac, jasmine, geranium, and even some rarely leveraged peach. The base uses vanilla, musk, amber, and patchouli.
Gucci Guilty is a bold fragrance that opens strong with mandarin hitting the nostrils. While it is bold, it is far from obnoxious. Its sexy yet restrained enough for wear at any occasion.
Gucci by Gucci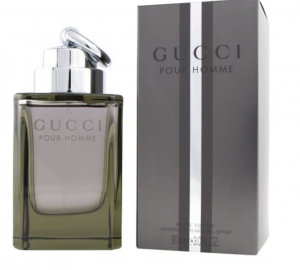 In 2007, Ilias Ermenidis constructed what's now Gucci's namesake fragrance, Gucci by Gucci. Using pear and guava as the top notes, Gucci by Gucci is one of the more unique fragrances you'll find anywhere. Patchoulli, honey, and musk are the base notes which serve to balance out the top.
I place Gucci by Gucci last on my list because it's so unusual that it can be polarizing. You'll either love the experience or hate it. But hey, that's what perfume samples are for.
Final Notes
Gucci perfumes are some of the most popular and influential on the women's fragrance market. It is difficult to go wrong buying a Gucci fragrance, but like anything, it is best to sample prior to investing in a whole bottle.