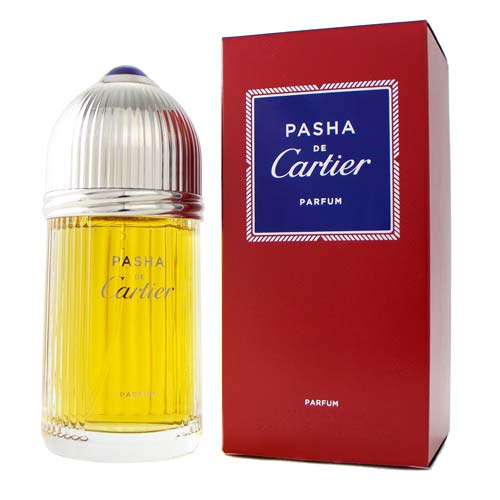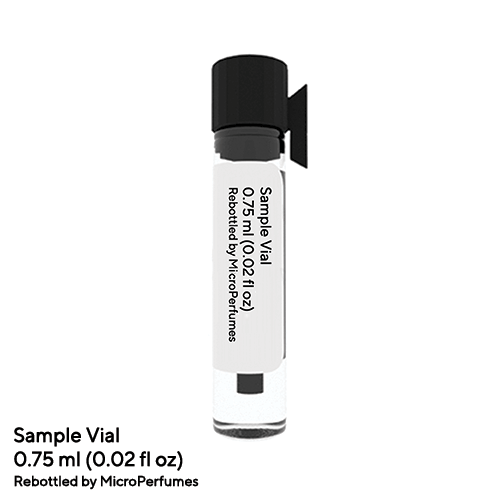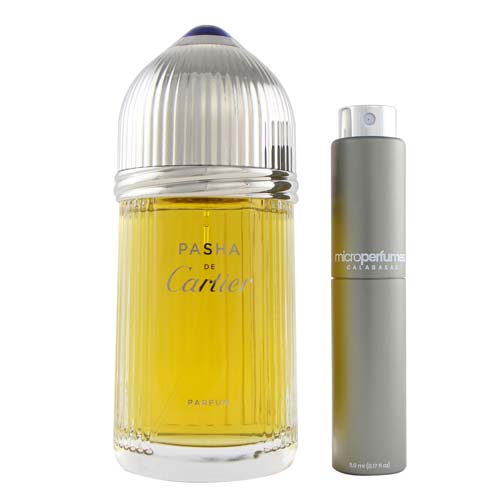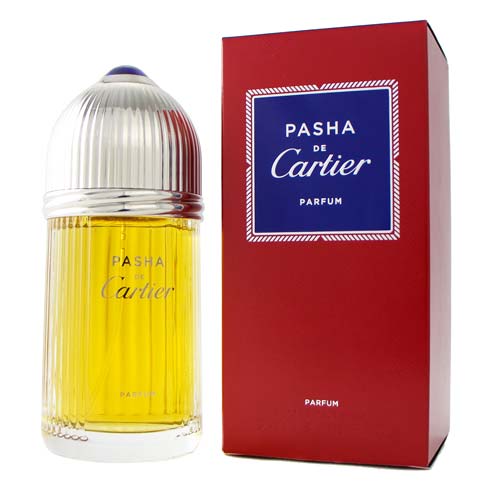 For Full Size
Pasha De Cartier
M Parfum
---
As low as $2.39
Price: $--
In Stock / SKU: (Select Size Below)
Sold & shipped by MicroPerfumes.com
---
Choose a size
---
GET FREE U.S. SHIPPING
on orders over $35.00!
---
---
In Stock & Ready To Ship!
100% Authentic Fragrances
---
Design House

Year Introduced

2020

Concentration

Parfum

Fragrance Notes

patchouli, sandalwood, fir balsam, benzoin, and tonka bean

Recommended Use

Casual

Disclaimer

MicroPerfumes.com is owned by Perfume Ventures Inc (PVI), Calabasas, CA 91302, a wholly independent and separate entity from the manufacturer or brand owners of this designer fragrance. The contents of this fragrance is genuine product independently rebottled and repacked by PVI. PVI is not associated with the designer, or the designer's manufacturer in any way, and has no agreement, license, consent or arrangement authorizing the rebottling or repackaging of the fragrance. Please visit our Terms of Sale for additional information or Contact Us for customer service.
Spend $35 or more to qualify for FREE* standard U.S. shipping!
*Free shipping available to customers within the 48 contiguous U.S. states. The $35 minimum is calculated AFTER coupon codes, promotions, or gift-wrapping charges.
Orders under $35 will be $3.99 to ship within the 48 contiguous U.S. states.
Orders from Alaska and Hawaii will be charged $6.99 for shipping.
Standard Ground U.S. Shipping (2-8 business days)
Depending on availability, orders will be shipped via UPS, FedEx, DHL, or USPS Mail. Most packages arrive within 2-8 business days, but this is not a guaranteed service.
Express U.S. Shipping (2-3 business days guaranteed)
If you're in a rush, we can deliver your order fast with our guaranteed service!
Express Delivery excludes weekends and is not available for PO Boxes.
The base shipping price starts at $11.99 but may increase depending on the weight of the shipment and your location.
International Orders
We are happy to provide International Shipping to our valued customers! Prices vary depending on your location and typically take 4-15 business days to deliver.
*Please note: Customs policies differ greatly in each country. By purchasing your perfume and cologne from MicroPerfumes, you may be subject to import duties and taxes once the shipment reaches your country. Unfortunately, we do not handle these charges and you may also be subject to the applicable VAT rate for your country.
Delivery Time
Depending on where you live and the time of day that you order, delivery times from MicroPerfumes will vary. Your items may be delayed if your payment information is incorrect, so please make sure to double-check your billing and shipping address before submitting your order.