3 Spring Perfumes You Must Have Now
Spring is upon us. And yes, that means for many of us, it's time to change our scents. Let the Spring fragrance fun begin!
Spring is an awakening of the sun for many of us who live in colder, wintery regions. But for everyone, it means more sun during the day, more summer events, pools, and skimpier outfits.
Spring is a time you desire a scent that exudes optimism and lightheartedness. Clearly, when it comes to Spring perfumes, we're thinking we begin with florals. Compositions revealing flowery notes are no-brainer in the Spring perfume game. We also need a little refreshing, citrus appeal spritz in our surrounding air. And don't forget Caribbean vacay mode notes that sometimes resemble tropical lotions. Although, we don't want too much of that. And we want to avoid any antiseptic structures.
In a Spring perfume, we look for floral and fruity and citrus that blends perfectly with perfectly calibrated base notes.
Spring is in the air. At least, it will be after you stock up with your favorite Spring perfume.
We've selected three perfect additions to your Spring perfume line up, even one for the man in your life.
Tom Ford Costa Azzurra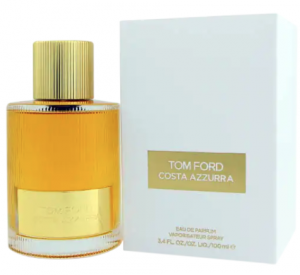 The cyprus is bold and notable in Tom Ford Costa Azzurra. And of course, we're talking about the sophistication of Tom Ford which can't be denied.
This breezy, island scent is perfect to add to your Spring fragrance collection. There's leafy greens and trees found in the oakwood notes. The airy sea drifts fill the nostrils. There's also a touch of menthol that helps open up your senses, but doesn't overwhelm. And of course, Costa Azzurra feels warm to the skin. There's a salted amber that pops throughout the entire experience. You'll catch Italian lemons that give Costa Azzurra its citrus, fresh appeal.
Tom Ford Costa Azzurra is one of our top choices for a Spring perfume option. And it's a unisex, or genderless fragrance to boot.
Valentino Uomo Born in Roma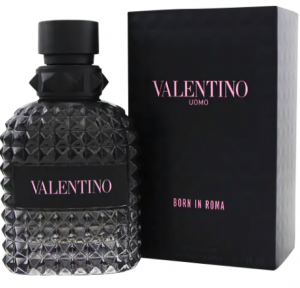 Don't let the dark packaging fool you, this warm floral fragrance features a slew of jasmine flowers and vanilla that blend and pop in the air around you. It's an energetic, fun play, that runs counter to the box's more gothic design. Uomo Born in Roma is the essence of femininity.
It's soft, but aggressive. This one will be perfect throughout Spring and Summer, particularly a feature play on warm nights. You'll get about five strong hours out of Uomo Born in Roma.
Jo Malone London Osmanthus Blossom Cologne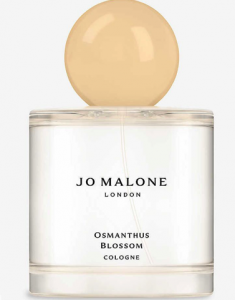 Alas, an exotic floral fruity fragrance lands on our Spring perfume must-haves. Osthanthus Blossom is one of our absolute favorites for the Spring's floral awakening. What we love most is the pop of peach that lends a southern flare to the experience. This is an ultimate sweet fun play for sunny pool days and outdoor festivals. But don't take that the wrong way, it can help you liven up your corporate offices as well.
Discover Jo Malone London fragrance samples
Hopefully, your Spring fragrance plan is in full-effect now. Don't wait too long, those warm, flowery days will arrive before you know it.