Christian Dior Sauvage Elixir Review: Cost, Smell, and More
Christian Dior is a global fashion brand that's as iconic as it is revered. Dior offers a number of top selling perfumes. Today, we'll review Christian Dior Sauvage Elixir, a popular men's fragrance. Sauvage Elixir comes with a bit of steep bottle price, we'll examine whether or not it's worth the cost. That said, we offer Sauvage Elixir samples for those who would prefer sampling the fragrance before fully investing in a pricey bottle.
Either way, our Sauvage Elixir review should help you decide what works.
Christian Dior Sauvage Elixir Review: Basics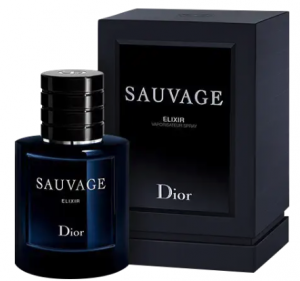 François Demachy created Sauvage Elixir and shortly after, it was launched in 2021. In other words, Sauvage Elixir is brand new to the market, hitting shelves as the pandemic inspired heavier perfume sales across the world.
Demachy is best known for taking the reigns from former Dior House Perfumer, Francis Kurkjian. At 73, Demachy's reputation as a master perfumer is well established and Sauvage Dior is another example of his illustrious accomplishments.
Although new, Sauvage Dior is one of Demachy's sexiest accomplishments. As we'll see later, Dior used Johnny Depp in it's advertising campaign to drive home the deeply sensual appeal of Sauvage Dior.
Many believe that Sauvage Dior is nothing short of a work of art in the world of men's colognes.
Moreover, it's gorgeous dark toned packaging makes it a perfect gift for the special man in your life.
What Does Sauvage Elixir Smell Like?
Without question, Sauvage Dior exudes an undeniable manliness aura.
At the top, Demanchy uses cinnamon, nutmeg, cardamom, and grapefruit. In the middle we find lavender. The base notes feature sandalwood, patchouli, licorice, amber, and haitian vetiver.
Sauvage Elixir is a powerful fragrance that last more than a day. While a full bottle is expenive, you definitely get your money's worth in longevity. If you want to understand more about perfume's lasting time, read our perfume longevity guide.
Sauvage Dior is a fresh, masculine scent that's cinnamon is rather upfront, but not in a way that it's fruity. Rather, you'll catch a masculine spice. The lavender pretties it up, for lack of a better term, but doesn't soften it's edge. Yes, Sauvage Dior is a bit loud, but not in an obnoxious way. Its smell reaches across the room, but it's quality is undeniable by anyone in it's path.
Sauvage Dior is a potent, sexy, and alluring scent that turns heads, particularly that of women in the man's vicinity.
Cost
A full bottle will run you around $220, or you can opt for a Sauvage Dior sample. It never hurts to try a fragrance for a couple of weeks to see how you like it when used in your daily life.
Sauvage Elixir in Commercials, Press
"That is the punk rock of smells," Johnny Depp says as he samples Sauvage Elixir, the men's fragrance he's the face for. And the perfect face for it he is. The commercial represents more like a short documentary that features commentary between Depp and Francois Demachy, who we discussed earlier as the nose behind the cologne. It's a lighthearted and spirited, almost playful, event. But it also speaks to Demachy's aim to make Sauvage Elixir into a deep, artistic, and sexy fragrance accomplishment.
Final Notes
Sauvage Elixir is a premium men's cologne that exudes a sexy, masculine scent. The bottles are expensive, but samples are available on our site. Johnny Depp is the perfect celebrity representative for the cologne. While Sauvage Dior is new, it's already gaining a reputation as one of the top fragrances on the market. Sauvage Dior will last more than a day, which helps justify it's higher price point.