Help / FAQ
---
Are the samples Authentic? Are they the same as in a store?
Yes all of the products showcased throughout our website are 100% original brand name fragrances. We only carry genuine brand name perfumes and colognes. Absolutely NO imitations or knock-offs. They are the same exact fragrances as those you'd buy in a store, decanted from the original bottle of perfume. Each item is guaranteed, so if you ever receive a product that's defective or damaged, we'll replace it at no cost if contacted within 48 hours of the delivery date.
Many perfumes and colognes are available in a variety of concentrations. Different concentrations can vary in scent. Smelling a fragrance at a store in the eau de parfum concentration will smell different than that same fragrance in the eau de toilette concentration. We carry many fragrances in a variety of concentrations. You can view the concentration in the "Product Info" section when selecting your fragrance.
---
What are the vial and travel spray sizes?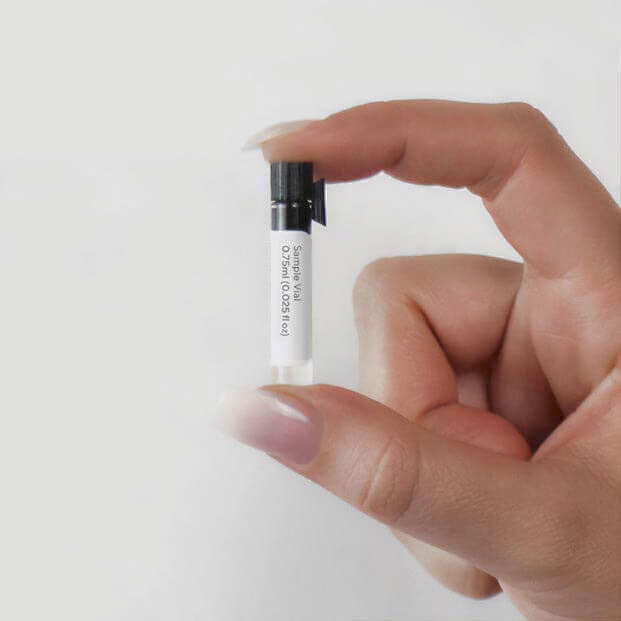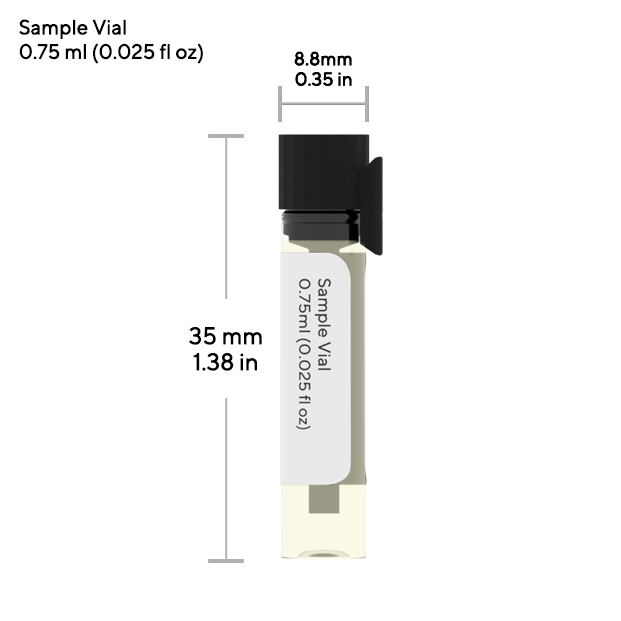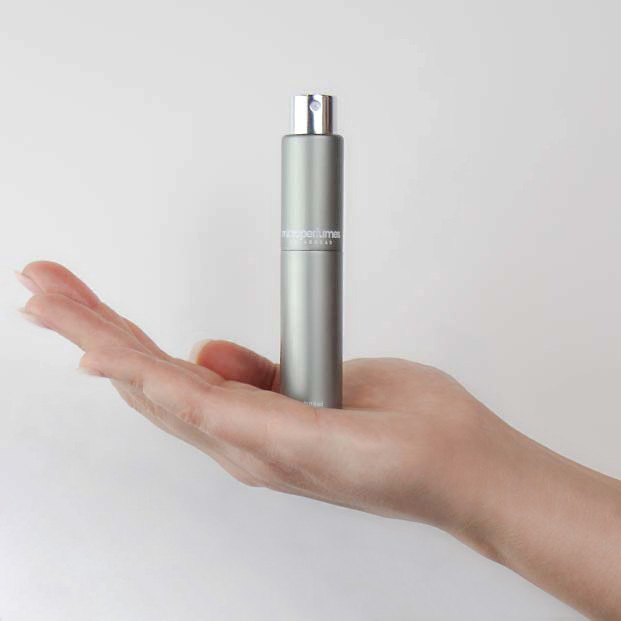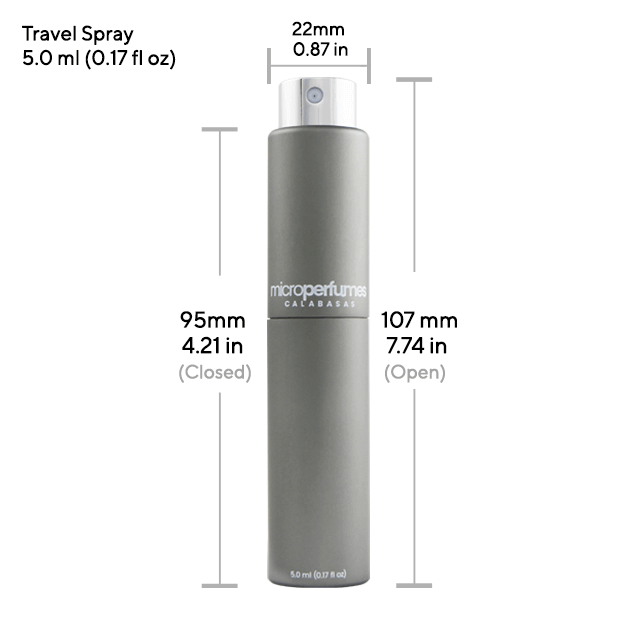 ---
How best to use our service?
MicroPerfumes.com provides an affordable online fragrance sampling service for consumers to try perfumes and colognes. Our samples involve a careful decanting process where liquid is transferred from 100% genuine fragrance bottles to sample containers of various sizes.
We offer multiple sizes of samples for you to select from. All available options will be displayed on the fragrance's item page.
To get the best life out of your fragrance samples, we suggest using your samples within 6 months of ordering. Our samples are meant to last a sufficient amount of time to test the scent before committing to a full size bottle. If you do not store your fragrances in cool, dark, and dry place then the life of your samples may be shortened.
---
What are your shipping and return policies?
We offer FREE U.S. Shipping on orders over $59! Please review MicroPerfumes.com Shipping Rates for more details.
For assistance with your return or exchange, please review our Return Policy or contact the MicroPerfumes.com Customer Loyalty Team using our online contact form
---
How do I place an order or manage my account?
It's easy to change your account information online, at any time. From your account dashboard you can view a snapshot of your recent account activity and update your account information. You must first sign in by simply clicking Sign In / Create Account to access your account. Select from the available links to view or edit your information. Make your changes and then click the 'SAVE' button at the bottom, after which your changes will reflect immediately. If you have forgotten your password, click here.
---
What forms of payment do you accept?
MicroPerfumes.com currently accepts Visa, MasterCard, Discover, and American Express for all orders. Additional secure payment options will be listed during the checkout process.
---
How do I redeem a Coupon Code?
If you received a coupon code and would like to redeem it, simply follow these steps:
1. Add items to your "Shopping Cart" until you are ready to checkout.
2. On the "Checkout" page, enter your code exactly as it appears in the box labeled "Promo Code".
3. Click "Apply" and your discount will be applied and listed as part of your checkout total.
Please keep in mind that most coupon codes and promotions cannot be combined. If you have a promotional gift in your cart, please remove this item before entering your coupon code. If you are still having trouble entering your code, please contact us before placing your order so that we may add it for you.
---
What if I have additional questions?
For faster customer service, please submit your request using our online contact form. All inquiries are generally answered within 24 business hours, Monday through Friday, between 9am - 5pm PST. Responses to inquiries may take up to 48 business hours during peak times.