5 'Unexpected' Best Dior Perfumes You Should Try
Known more formally as "The House of Dior," Christian Dior has been a dominant fashion brand for decades. Dior himself passed away in 1957, but not before elevating the luxury market into a new realm. Dior is now under LVMH. As a French luxury house, Dior perfumes continue to make a splash, new and old. But what are some of the best Dior perfumes? And of those, which do we carry perfume samples?
Christian Dior fragrances are heavily promoted also. Dior marketing campaigns have features a slew of high-profile names, including Marion Cotillard, Charlize Theron, Anya Taylor, and of course, most famously, Johnny Depp as the sexy face of Dior Sauvage for men. Dior's distinct, rarely rivaled share of the fragrance industry continues to blossom. And that's beyond their vast marketing budgets – the fact is, Dior perfumes simply smell amazing. They take on elite perfumers who work tirelessly to create their fragrance lines.
Dior continues to craft incredible women's perfumes.
Here are the 5 best, and maybe surprising, Christian Dior perfumes.
Miss Dior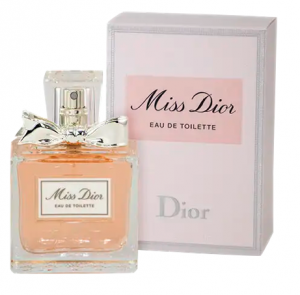 Miss Dior is one of Christian Dior's most popular (and best) fragrances. Its as exotic as it is balanced and rarely disappoints. As a floral scent, expect a lot of geranium and mandarin in its lavish opening. But the balance comes through with musk tones during its dry down phase. It also last for many hours. And of course, that gorgeous, feminine, classy bottle. Miss Dior is a splendid, impressive gift for anyone to open, particularly the special woman in your life.
Try a Miss Dior perfume sample. Or, check out our more extensive Miss Dior review.
Dior Vanilla Diorama Eau de Parfum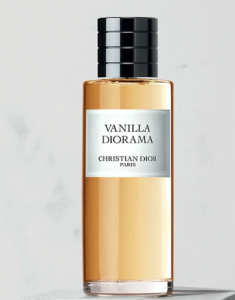 While the vanilla namesake certainly dominates, particularly in its opening, Vanilla Diorama features a potent orange, fruity play. Vanilla Diorama is a sweet expression, but the chocolate and vanilla notes come in later to reel it in for a sophisticated journey. There's a touch of lemon to add some acid to the experience. The elongated non-traditional bottle works well as a gift for nearly any occasion. Also, some say vanilla is an aphrodisiac, so wear with caution (or don't!).
Dior Hypnotic Poison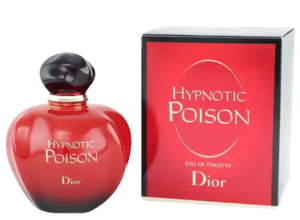 This amber vanilla scent is one of our top selling Dior women's perfumes. The notes in Hypnotic Poison are as complex as you'll find, featuring jasmine, jacaranda, vanilla, musk, and even almond. The fascinating note combination results in a notable gourmand type scent.
Try a Dior Hypnotic perfume sample. Or, check out our more extensive Hypnotic Poison review.
Dior J'Adore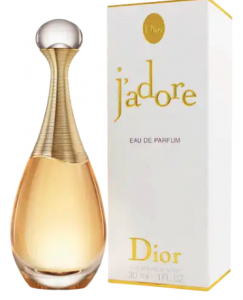 A floral, fruity and somewhat complex scent profile, J'Adore has been around now for more than 20-years. It's longevity aside, J'Adore won the FiFi Award Best National Advertising TV campaign back in 2007. Sure, Dior's marketing accolades don't mean it smells great, so let us say, it smells amazing! It's a floral with a bit compliments of the acidic mandarin punch. You'll turn heads in any room while wearing J'Adore.
Try a Dior J'Adore perfume sample.
Dior Addict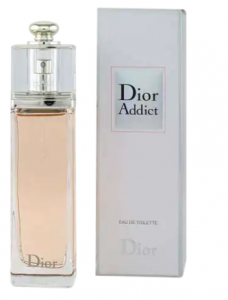 Sweet bourbon vanilla overlayed by a touch of tobacco, Dior Addict's scent profile is as counter-culture and rousing as it's name. The gorgeous amber and vanilla combos align well with tonka bean and sandalwood. Dior Addict is as fun as it is mischievous.