Le Point G by Veronique Gabai Review – The Infamous G-Spot Perfume
Hollywood, the Internet, and even modest dinner conversations consistently fill our culture with sex. We're immune to sexual innuendo at this juncture. And the same is true for our perfumes. Perfumes ooze sexy fun. That's nothing startling. But one perfume takes the provocative and seductive to a whole other level. G-Spot perfume, more formally known as Le Point G, is a perfume created by Veronique Gabai.
And it's hot to trot.
Our Le Point G review dives deeper into why it is known as G-Spot perfume. Why is Le Point G a racy, seductive fragrance?
Le Point G Review – Covering The Basics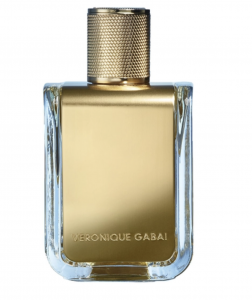 Le Point G perfume is known by its street name of G-Spot perfume. "Street name" is a bit much; however, I felt using it as a description is a good effect.
With Le Point G, the eyes are wide shut, no doubt.
Veronique Gabai is a luxury fragrance brand located in the United States. Veronique Gabai founded the brand in 2019 as a "new luxury brand and magical lifestyle inspired by France and the Cote d'Azur, anchored in Nature, Culture, Glamour. Exceptional perfumes, beauty must-haves, and unique accessories."
Since 2019, Gabai has launched 11 perfumes in total, including her most famous, Le Point G.
Born in Cote d'Azur, in Antibes, Veronique Gabai embraces Mediterranean roots in her fragrance line. Gabai list hedonism as one of her brand's core values which begins to explain the advent of G-Spot perfume.
Le Point G isn't a shy experience because Gabai isn't a reticent woman by nature. She's open and vibrant and embraces the human sexual experience. G-Spot perfume epitomizes her provocateur status.
If you want Le Point G, you'll pay $260 a bottle. So far, we don't have any Le Point G samples, but we're working on it.
What Does Le Point G Smell Like?
If you're wondering why Le Point G is known as "G-Spot perfume," (and you are), allow me this opportunity to explain.
Like many fragrances, Le Point G is built on layers of scent called notes. The top notes wear off instead of middle and base notes. This chemical process is influenced by your skin and the air (humid, arid, etc.). Le Point G's layers peel off as the day goes on, which isn't unusual for a perfume. But in the case of Le Point G, its formula gives way to more seductive, arousing layers as the day progresses. The idea is that Le Point G gets more sexual as the notes arise.
In Le Point G, we find wood, vanilla, leather, rose, and musk notes. The musk and leather drive a sexual vibe into the nostrils. Musk is often leveraged for its use as an aphrodisiac. The musk exists as a base note that gradually gets to the top. Hence, the sexy G-Spot name is born.
The musk dominates in the middle and end experiences of a perfume that last throughout the day. Most people report that Le Point G continually smells different throughout the day.
Final Notes
Le Point G is known as the G-Spot perfume because its main base note, musk, dominates the fragrance. Musk can act as an aphrodisiac for some people. The fragrance smell tends to last all day, constantly shifting its scent. Le Point G can feel unpredictable and seductive. But at $260+ per bottle, Le Point G is an expensive perfume purchase.