Michael Kors Sexy Amber Review – A Musky, Long Lasting Perfume
The Michael Kors fashion brand remains atop the biggest, most influential global brands. Whether it's iconic purses or sleek apparel, Michael Kors is a sought-after fashion designer. That said, Michael Kors also has a line of impressive perfumes. Today, we will review Michael Kors Sexy Amber.
Is Michael Kors Sexy Amber a perfume for all your needs? Is it even suitable for you at all? In our Sexy Amber review, we break down this perfume's smell and global influence. 
Michael Kors Sexy Amber Review – Getting Started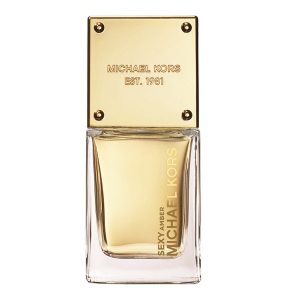 Perfumer Harry Fremont created Sexy Amber in 2013. Fremont is the nose behind a number of popular fragrances, including Basic Instinct, Kenneth Cole Black, and Blooming Opal. The French native Fremont trained at ISIPCA and has worked with some of the world's most prominent, influential brands. These brands include Vera Wang and Kenneth Cole. Fremont's fragrance work has resulted in five Fifi awards and the 2017 Perfumer of the year Lifetime achievement award (here).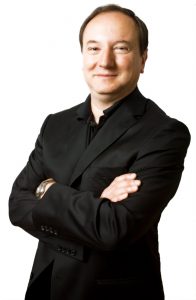 It's safe to say, Fremont, as a perfumer, is a big deal. And we see his influence and talents in regards to the creation of Sexy Amber. Sexy Amber was officially launched in 2013 and it's remained a decent success ever since. Sexy Amber is a part of a three fragrance line, the others being Sporty Citrus and Jasmine Glam.
What Does Sexy Amber Smell Like?
Fremont deployed white flowers, a warm amber, and a sandalwood base note in creating Sexy Amber. There's something a bit musky about Sexy Amber which can turn off some people. But that's also expected in a strong amber fragrance like Sexy Amber. I mean, it's in the name, folks.
Sexy Amber is best worn during warmer seasons as that allows the amber notes to rise to the top. During colder months, Sexy Amber struggles to reach its full potential. That said, some people do enjoy the deeper, warmer musk that occurs during colder months. In this sense, it depends on what you like from a perfume. The complaints about Sexy Amber's strong musk likely come by way of those wearing the fragrance on a cold day. Perfume science, my friends, is fun stuff, ain't it?
Sexy Amber can take about 20 minutes to settle in.
We have Sexy Amber samples available for anyone who wants to try this perfume with fewer risks.
How Long Does Sexy Amber Last?
Sexy Amber last over a full day on the skin and can last for weeks on clothes.
Sexy Amber Commercials, Marketing
Sexy Amber appears to be featured in a 2013 "jetsetter" style commercial. This Michael Kors commercial aligns Sexy Amber with an international life of action and indulgance. You can find the video on Youtube here.
Final Notes
Sexy Amber is a fun, vibrant fragrance. In colder months, you can expect a deeper musk scent. There's something a bit powdery about Sexy Amber, but not in an overwhelming way. Sexy Amber is a part of our perfume samples which allow consumers to try perfumes.