Ralph Lauren Polo Red Review (Everything To Know)
c
Ralph Lauren is one of America's most recognizable fashion icons. The brand conjures memories of the 1980s, but it remains a modern pilar of fashion and perfume.
In Polo Red, we find a modern "throwback." From its marketing to its smell, Polo Red identifies with the masculine man who holds a side of preppy near his heart.
Read our Polo Red review and learn more about this fragrance's smell and history.
Ralph Lauren Polo Red Review – The Basics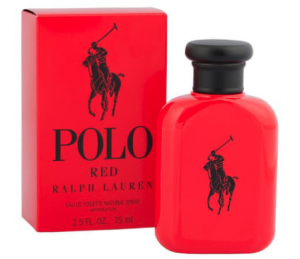 Olivier Gillotin is the nose behind the famous Polo Red. He created the scent in 2013 and watched as it successfully launched to the world.
Polo, as a brand, often utilizes deep reds in its marketing. Polo Red blazes deep, fiery red tones from the bottle to the ads. The bottle offers a simple design of all red, other than the black cap and black Polo logo.
Although the Polo Red bottle is simple stylistically, it's gorgeous, and those gifted the item will receive a splendid first impression. It's a sleek bottle that exudes the Polo lifestyle.
There are lots to review, including how Polo Red smells and where to acquire Polo Red samples. We've got you covered.
Polo Red Samples
As part of our perfume samples collection, we carry Polo Red samples. Simply click the link to learn more. Using a perfume sample helps you learn whether or not the perfume fits into your lifestyle. How does Polo Red smell hours after the opening? Our Polo Red samples allow you more freedom to try the fragrance while living your life.
What Does Polo Red Smell Like?
Polo Red is a citrusy, fruity fragrance with some deeper base notes to help neutralize it.
On top, we find grapefruit, cranberry, and lemon. The middle notes feature saffron and sage. And finally, the base notes leverage coffee, amber, and other earthy notes. The base notes are also considered "red notes," hence, the name of the fragrance.
The Polo Red opening fires the senses up with zesty citrus and cranberry. Polo Red isn't a subtle spritz; rather, it announces its entrance. But the deep red woody tones are the epicenter of the Polo Red experience.
This is overall a fruity fragrance. You'll eventually catch some of that coffee; it comes off like a spice after the opening. There's a lot of cranberry and coffee blend as Polo Red levels out.
Overall, there's a masculine feel to Polo Red. That's expected. And it's a high-quality fragrance experience good for almost any occasion. Although the ads target the sea in the summer, there's a warmth that's great for a cool fall night.
Polo Red in Commercials
Ralph Lauren leveraged speed, testosterone, and romance in his Polo Red commercial. A chiseled race driver blazes on to the scene to find a yacht, a beautiful woman, in a Mediterranean sea. This Polo Red commercial is very Ralph Lauren, using reds and old film strip looks. There's something 80s about it, as well.
Final Notes
Polo Red is a citrus men's fragrance that features earthy notes, such as coffee. The opening is fruity but is eventually wrangled in with amber and other woodsy notes. Polo Red is a timeless fragrance that can be worn any season.