Replica: By The Fireplace Eau de Toilette Review
By The Fireplace by Maison Martin Margiela is a popular unisex perfume. Launched in 2015, this woody Eau de Toilette continues rank as one of the top perfumes around. Although, some might describe it as a bit understated as not everyone's heard of By The Fireplace.
Maybe our By The Fireplace review will change all that? Or is that a bit narcissistic on our parts? Maybe, but perfumes and perfume samples is something we are expert-level at, so we'll stay the bold course. 
By The Fireplace Review: The Basics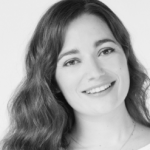 Marie Salamagne is the famous nose behind this extraordinary Maison Martin Margiela fragrance gem. Salamagne holds credits for a number of popular fragrances, including Alaia Nude and Blooming Grapefruit. She's connected to over 150 perfumes in total.
Salamagne was born in Paris in 1977 and said she became infatuated with scents early. Major brands consistently tap her nose to help with their fragrance collections. At any one time, Salamagne might be working on 20 perfumes.
In By The Fireplace, Salamagne leverages a woody, smokey experience that's for both men and women. Not everyone appreciates such deep notes, which is why trying a By The Fireplace sample might be a good idea.
And yes, we have Replica: By The Fireplace perfume samples. So feel free to give this popular men's perfume a proper test run prior to investing in a full bottle.
What Does By The Fireplace Smell Like?
Salamagne uses cloves, orange blossom, and pink pepper in the top notes. The middle notes are where we find the "woody" experiences begin with guaiac wood, chestnut, and juniper. At the base notes, we find Peru balsam, cashmeran, and vanilla.
There's an overt sweetness upon first spritz compliments of the orange blossom top note. You might feel it's highly sugary at the onset, but such sweetness transitions into more earthy, woody depth as the minutes and hours wear on.
The dry-down phase exudes some vanilla.
As By The Fireplace settles in, you'll catch smokey, woody, and even spicey tones. By The Fireplace certainly represents a nice fall, winter fragrance experience.
By The Fireplace lasts around 5 hours, which is reasonable considering it's an Eau de Toilette. That's about what we'd expect and probably a little more.
The main thing to understand is that the smokey portion can be heavy. Most people really appreciate this aspect, but before investing in a full bottle, you should be aware.
Final Notes
By The Fireplace is a potent smokey, spicy unisex perfume. It lasts you around 5 hours in total before a reapplication is needed. The initial spritzes reveal a sugary, sweet pop. But all that eventually gives way to woody notes. I'd call By The Fireplace a fun wintery fragrance that pops on cool nights.
Again, we have Replica: By The Fireplace perfume samples. It is never a bad idea to try out a perfume for a month before going all-in on a full bottle. But hey, you do you. By The Fireplace is popular and well-liked, so you aren't taking a massive risk if you do decide to take the dive.