Santal 33 Perfume Review: Is The Criticism Fair?
Santal 33 is a popular perfume and ignites an equal amount of ire and passion. In other words, Santal 33 is a polarizing fragrance – you either love it or hate it.
Our Santal 33 review aims to get to the bottom of this scent's polarizing contents. 
Should you try Santal 33?
Santal 33 Perfume Review: The Basics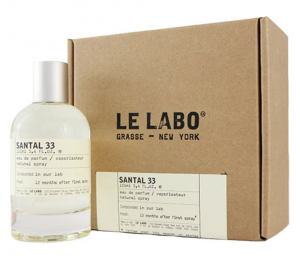 Before we get started, I want to convey that we do have Santal 33 samples in stock. As with any perfume, it is never a bad idea to try it before making a big purchase. This is never truer than with hotly contested fragrances such as Santal 33.
Perfumer Frank Voelkl crafted Santal 33 in 2011. Santal 33 is one of a handful of Le Labo fragrances.
According to Voelkl's synopsis of his mission as a perfumer, he wants to "craft scents that will evoke a profound emotional connection – with the power to elicit pure, unadulterated happiness."
Voelkl grew up on a farm in Germany which inspires the use of woody notes in his perfumes. That's true of Santal 33, also, but we'll get to that below.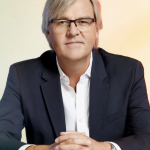 Santal 33 was launched in 2011 and is considered unisex. Santal 33 appears to maintain popularity across both genders equally.
But why is Santal 33 such a rabble-rouser to many?
To answer that, we need to begin with its smell.
What Does Santal 33 Smell Like?
Very woody. I mentioned earlier that Voelkl grew up on a farm and developed an affinity for woody, earthy scents. Sandalwood, leather, and Virginia cedar round off the base notes, dominating Santal 33's experience.
Papyrus, violet, and iris round out the top and middle notes. The papyrus helps lend a bit of a Mediterranean feel to Santal 33. But the dominant notes remain the woody ones.
You need to enjoy a musky fragrance with Santal 33. You'll almost taste the leather in the air at first spritz. For those who despise Santal 33, they'll tell you that the leather aroma summons a Nordstrom's shoe department experience. But those who love it feel the leathery aroma inspires sophistication.
For those who disdain Santal 33, it might be due to a lack of appropriate expectations. The leather hits hard right away, but once the fragrance wears on the skin, it settles into what we'd consider a pretty solid scent.
Santal 33 is a mature fragrance worn by a man or woman who appreciates the more refined side of life. However, for those who appreciate a more sassy scent, Santal 33 can feel a bit dull.
But in the end, liking or disliking a fragrance has a lot to do with your perspective and life experiences.
How Long Does Santal 33 Last?
Santal 33 lasts 8-hours and more. Thus, its lasting time is outstanding.
Santal 33 Commercials and Advertisements
Le Labo, as a brand, represents itself on YouTube with a feel-good video. But there's not much in the way of official Santal 33 commercials.
Final Notes
Santal 33 is a popular unisex perfume. Its use of woody and leathery notes help categorize Santal 33 as a more sophisticated, upscale experience. For some, the leather scent upfront offends them, while others genuinely appreciate it. Try a Santal 33 sample and decide if a full bottle is in the cards for you.