Ani by Nishane Perfume Review: A Cecile Zarokian Creation
While we don't place Ani by Nishane perfume in our top women's perfumes, that doesn't mean it isn't a great buy. In our Ani perfume review, we will break down this popular fragrance. Then, you can decide whether you want to pass, buy a sample, or go all-in by purchasing a bottle.
We have Ani perfume samples in stock, but that's below (probably best to read our Ani perfume review prior).
Let's get into this perfume review without further adieu. 
Ani by Nishane Perfume Review: The Basics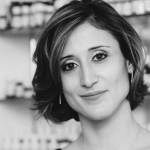 Ani by Nishane is a floral-based unisex fragrance. It is a relatively new perfume to the market, given its recent launch in 2019. Cecile Zarokian, a famed French perfumer, created Ani. Her resume includes 100's of perfume creations over the years. She works on an independent basis, not for a company. Her most notable perfume creation remains Epic Woman. 
Zarokian is known for her multi-sensory experiences. She often combines numerous notes in creating her fragrance expressions. Ani by Nishane notably leverages a wealth of unique notes in its formula. Such sensory extravagance certainly requires sophisticated, refined skills – Zarokian is one of the few skilled perfumers who can play in such space. She nails the Ani fragrance from top to base.
What Does Ani Perfume Smell Like?
Right away, you'll notice more of an orange pop at Ani's first spritz. Ani is one of those fragrances which requires some time investment. In other words, you may not love it at first spritz, but given days and experiences, the scent grows on you. This isn't a bad thing.
The top notes are bergamot, ginger, and pink pepper. The middle notes consist of cardamom, turkish rose, and black currant. The base notes feature benzoin, cedar, musk, and vanilla.
The rose and black currant sustain and balance the body of this aroma. Although Ani is a unisex perfume, I'm not entirely sure I love it as a man's fragrance. It pops in a more feminine way, though that's always a subjective consideration.
You'll catch the pepper and the ginger, which tend to add a bit of warm spice. You might think winter perfume with Ani, but it really can be worn year-round.
How Long Does Ani Perfume Last?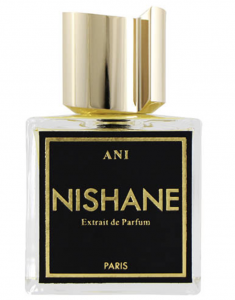 Ani perfume lasts 8+ hours, which is outstanding. It can last for days, or at least into the next morning. Ani perfume will last longer than that on your skin. In other words, Ani perfume lasts a long time, and that's a great benefit.
Ani Perfume Commercials, Advertising Campaigns
Not much to speak of.
Ani Perfume Samples
It is always a good idea to try a perfume before investing in a full bottle. Perfume samples allow you time to see if a perfume works for your life needs. Indeed, we have Ani perfume samples in stock.
Final Notes
Ani by Nishane perfume is a beautiful, warm floral fragrance. Although it is considered unisex, it remains more popular with women. We do have Ani perfume samples for those on the fence. Ani tends to grow on you and should be experienced for about a week to get a feel.