Did Britney Spears' Perfume Gross $100 Million? According to her Brother, Yes.
According to some sources, Britney Spears is worth $60 million. Unfortunately, a continued struggle over her now famous conservatorship has overshadowed the pop stars mega-success. A judge recently removed her dad from the conservatorship, marking a potential conclusion to the drama.
Spears' brother Bryan Spears claims the Spears is now raking it in with her perfume line. According to InStyle, Spears' first perfume, Curious, netted over $100 million in sales.
Bryan Spears says he was a part of the business growth and brand upon the launch.
"My thing was new business development that's what I kind of focused on which was the branding and creating the Elizabeth Arden fragrance line with her," Bryan Spears said on the As NOT Seen on TV podcast.
That Elizabeth Arden endorsement reportedly netted a cool $52 million.
The debate (because, of course, there is one, this is the Internet) rears its head at the disparity between Spears' worth versus her reported fragrance earnings. So if she's worth $60 million, how is her fragrance line worth twice that?
No matter how you paint things, Spears is very wealthy in any case.
Interested in trying some of Britney Spears' perfumes? We got samples for you.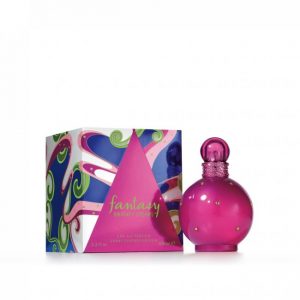 Britney Spears Midnight Fantasy