Dior Homme Intense Review – An Iris, Powdery Gem
Dior Homme Intense is a popular woody floral perfume by, of course, Christian Dior. Christian Dior is an influential designer brand that has a reputation for high-end fashion and fragrances. We'll review Dior Homme Intense and let you decide if this is the right fragrance for your needs. 
Dior Homme Intense Review – Let's Go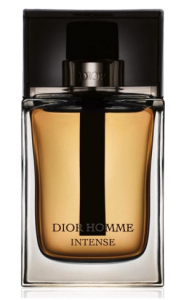 Perfumer Francois Demachy crafted Homme Intense in 2011, and it's been a decent-selling fragrance ever since. Demachy, now 73, was replaced by Francis Kurkdjian as Dior's Perfume Creation Director in 2021. But his legacy includes over 200 high-quality perfumes, including Homme Intense.
Demachy trained at the famous Charabot. He was the son of a pharmacist who grew up in Grasse. Another Dior classic he's known for, Sauvage, is experiencing renewed popularity due to the Johnny Depp, and Amber Heard court dramas.
While Homme Intense is by far not Demacy's most popular fragrance, it has remained a popular scent since its launch in 2011, and that's a testament to his perfume prowess. 
Dior Homme Intense Samples
MicroPerfumes carry Homme Intense samples. Try the fragrance for a few weeks and see if it fits your lifestyle. 
What Does Homme Intense Smell Like?
In terms of notes, we find lavender alone at the top of Homme Intense. In the middle, we experience ambrette, iris, and pear. Finally, the base notes feature vetiver and Virginia cedar.
The elemental composition exudes a lavender musk and woody combination that strikes a chord with all Fall and Winter lovers. In addition, there's a powdery aspect to it that rises as the fragrance evolves on the skin.
While we'd classify this as a wintery scent, many people enjoy wearing it year-round. You may catch a leathery vibe to Homme Intense, which naturally fits into the musky, wintery theme.
Overall, this beautiful fragrance is ripe with sexy feels and log cabin fireplaces.
Dior Homme Intense Commercials, Advertising
Dior summoned the talents of actor Robert Pattinson for several Homme Intense commercials. The "I'm Your Man" campaign has garnered nearly 24 million views on YouTube. Pattinson attracts a crowd, no doubt.
The Homme Intense commercial exudes sexiness and doesn't tend to pitch the fragrance with a wintery vibe.
The second commercial, featuring Pattinson, plays more to the winter/fall vibe with black and white reel and jackets. 
Final Notes
Dior Homme Intense is a popular Christian Dior perfume that's both musky and floral. The lavender and woody combinations make for perfect cool-weather wear, though many feel it's an annual experience. You decide.