Mon Guerlain Review: An Angelina Jolie Inspired Women's Perfume
Mon Guerlain is a popular women's perfume launched in 2017. Its popularity reaches across the globe. As one of the top perfume brands, Guerlain leverages Angelina Jolie to market its fragrance.
Read our Mon Guerlain review to learn more.
Mon Guerlain Review: Getting Started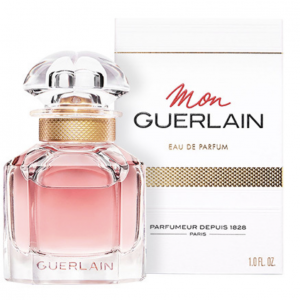 Thierry Wasser is one of the primary noses behind Mon Guerlain. Wasser felt "the choices, emotions, and dreams that embody modern femininity" in crafting the fragrance. Delphine Jelk, trained at the prestigious Grasse Institute of Perfumery, also helped in creating Mon Guerlain. She's also created scents for Avon, among others.
Due to Guerlain's intense marketing campaigns, which feature Angelina Jolie, Mon Guerlain remains a popular women's fragrance. It's also garnered positive reviews among consumers.
Mon Guerlain Samples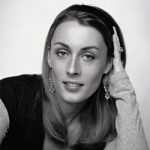 We carry Mon Guerlain samples. It isn't a bad idea to try a perfume before investing in a whole bottle. In this case, an entire bottle of Mon Guerlain can run you over $100.
What's Mon Guerlain Smell Like?
Lavender and Bergamot are the top notes. Jasmine, Iris, Sambac, and Rose are the middle notes. The base notes of Mon Guerlain consist of a pretty heavy load, which include Australian Sandalwood, Patchouli, Benzoin, Coumarin, and Tahitian Vanilla.
You might catch some licorice in the opening notes. Sometimes, it may reveal its opening notes primarily as lavender. But, beyond that, this is a warm, sensual, and comforting fragrance that wraps itself around you like a snug winter blanket.
Mon Guerlain is the ski resort evening fire ablaze as you roast marshmallows under dim lights.
Mon Guerlain is sophisticated and classy and presents as a fragrance for a mature woman.
Mon Guerlain and Angeline Jolie
Mon Guerlain's "notes of a woman" features actress Angelina Jolie in a cascading white backdrop. Jolie's famous back tattoos are highlighted in the piece, infusing an edgy vibe. Jolie takes a walk on a countryside farm, seemingly carefree and happy, as a man remains behind, formulating a fragrance.
Guerlain uses Jolie as their inspiration for the fragrance. Jolie expresses sensual, powerful femininity in the campaign. It's a soft yet powerful scent.
How Long Does Mon Guerlain Last?
Expect it to last a full day and beyond.
Jacques Guerlain said: "We create perfumes for the women we admire."
Final Notes
The Angeline Jolie-inspired Mon Guerlain evokes a sense of power while wrapping your body in a warm figurative blanket. It's classy, sophisticated, and lasts a long time. Mon Guerlain is one of the better women's perfumes on the market today.