Rihanna RiRi Review: Celebrity Perfume That's Worth It?
Only a handful of months ago, Rihanna announced the launch of her new perfume, Fenty.
However, for Rihanna and her fans, Rihanna's first steps into the perfume market began with her now-famous RiRi perfume. In our RiRi review, we will look at a celebrity perfume that's had more than a handful of years to resonate with her fans.
Is Rihanna's RiRi just another perfume riding the coattails of a celebrity brand? Or is it a genuinely lovely experience?
Rihanna RiRi Review: Getting Started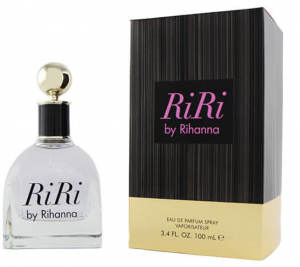 Rihanna is one of the biggest names in music today. So whatever she promotes will likely hit a bestseller list. So discussing the popularity of RiRi perfume really lacks any substantial points. Because, yeah, Rihanna influences 1000's of fans by the minute.
Rihanna launched RiRi in 2015. Steve DeMercado created the floral, fruity scent, but Rihanna's used Jacques Cavallier for her most recent Fenty fragrance. So does that tells us something imperative about RiRi?
Probably not. But it is fun to feel like an investigative journalist.
Jacques Cavallier-Belletrud is a French perfumer who currently works at the behest of Louis Vuitton on their fragrance lines. He won the prestigious François Coty Prix in 2004. His credentials are heavy and include many major brands, including that of Armani.
Rihanna RiRi Samples
Indeed, MicroPerfumes carry Rihanna RiRi samples. Simple click that prior link, and you're on your way to sampling RiRi. Buying an entire bottle of RiRi isn't a bank-breaking experience. Unlike many other perfumes, Rihanna RiRi is priced more for a younger audience. But still, sometimes sampling a perfume before using it is just wise. 
What Does RiRi Smell Like?
As mentioned, RiRi is a fruity flora experience. But its odd mixture of notes results in a lot of polarization in the perfume community. Some people don't appreciate RiRi, while others enjoy it. There's not much consensus. This is why perfume samples are an excellent way to begin with any perfume, but particularly with those that tend to divide opinions in drastic ways.
At the top notes, we find rum, passionfruit, mandarin orange, and cassis. Clearly, there's an island vibe infusion right off the bat. And that's no surprise, given Rihanna's Caribbean roots.
In the middle, we find pink freesia, jasmine, orange blossom, and honeysuckle.
At the base, we find siam benzoin, musk, sandalwood, and vanilla.
The sweet vanilla pops almost immediately upon spritz. You'll also catch passionfruit right away. The rum doesn't seem to find its way into our nostrils, which makes me wonder if that's just an ingredient used to signal a Caribbean island experience. The sandalwood takes over as the base but is not overwhelming.
Oh, and more good news: RiRi last all day, sometimes more. So you don't have to reapply this fragrance.
RiRi Commercials, Marketing
Let's face it, Rihanna doesn't need a commercial or advertising campaign to push a product. Her social media presence accounts for millions of eyeballs. While Rihanna is a centerpiece for many major brands, including Dior, she doesn't seem to advertise RiRi in any special way beyond her own social media influence.
She does have a commercial for Rogue.
Final Notes
Rihanna's RiRi is one of the staples of her perfume presence. It's a fruity floral that most notably features vanilla. It's an affordable fragrance, but we carry RiRi Samples.
The best part of RiRi is that it lasts a long while. Long-lasting fragrances are even more affordable because you don't go through the bottles as fast.