Rihanna's Fenty is Finally Back on Shelves
Rihanna's Fenty perfume is wildly popular. So popular that the mega-pop star's Fenty fragrance sold out in mere hours following launch. That's what happens when you influence millions of fans on social media. Rihanna is now on the list of the world's most powerful women, so yeah, anything she touches turns to gold.
But good news, Rihanna loyalists, Fenty Eau de Parfum is back just in time for the holidays.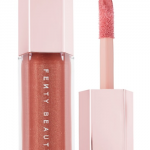 And we should note that Rihanna's Fenty isn't just a celebrity perfume riding a celebrity brand; it's actually good. Using leather as a base note that plays well with the geranium and tangerine in the top notes, Fenty offers a vibey fun time.
Fenty is a warm fragrance that's not too spicy, a perfect fragrance for those cooler, even cold, winter days. Fenty is also not lacking in the sexy department, but we expect such when it comes to Rihanna's creations.
Rihanna has launched a few perfumes, all of which have leveraged her massive fan following and subsequently yielded success.
In terms of how long Fenty will stay on shelves, who knows? Probably not long, given the holidays are upon us and anything Rihanna sells fast. So if you want your Fenty fill, you should probably get on that.
Feature Image: CC BY-SA 3.0File: Rihanna Met Gala 2017.jpg
Created: 8 May 2017