5 Can't Miss Jo Malone Perfumes
Jo Malone London is one of the most popular perfume brands out there. Their fragrances are often sought after during the holidays as they make wonderful gift ideas. Women see Jo Malone London as a classy brand and their perfume packaging is always on point.
So what Jo Malone scent is best? Well, that's subjective, but we put together a good list below of a handful of Jo Malone perfumes we feel you, or that special someone, will enjoy. We don't particularly have a favorite, we think they all have amazing qualities.
Jo Malone London Samples
We carry a number of Jo Malone London perfume samples. I link to them below. But there are numerous Jo Malone samples in our inventory.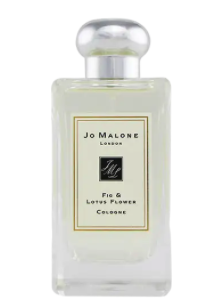 At the top of our list is one of Jo Malone's most fruity undertakings, Fig & Lotus Flower. Launched in 2020, Fig & Lotus Flower remains a mainstay EDC in Jo Malone's fragrance collection. Officially a Floral Fruity fragrance, Fig & Lotus exudes a "powerful woman presence." Some may feel there's a bit of masculinity to the scent profile, that's intended. Wear this anytime, but consider it a great option for that boardroom meeting.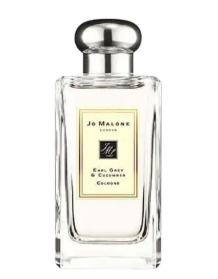 A citrusy, aromatic experience, Earl Grey & Cucumber was created by perfumer Christine Nagel. Using bergamot, jasmine, red apple and water notes in the opening, there's a spectacular burst of energy at first spritz. The beeswax in the base notes is a nice finishing touch for the dry down. Clearly, the inspiration for Earl Grey & Cucumber is tea. But we assume you figured that out.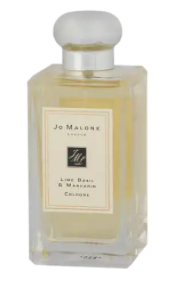 Another citrus creation from Jo Malone, Lime Basil & Mandarin was created by Jo Malone herself in 1999. So it's stood the test of time as a citrus aromatic fragrance. Lime and mandarin orange pop in the opening while the dry down leverages vetiver and patchouli during the dry down. This is a fun, vibrant, socialite fragrance for women who are on the go and enjoy a little pop in their step.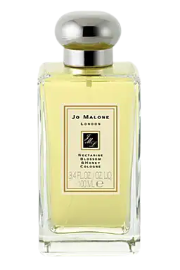 Like Fig & Lotus Flower, Nectarine Blossom & Honey is largely a fruity fragrance experience. But you can't miss the floral influences, such as black locust as well. Peaches and plums make up the fruity aspect but that comes a bit after the opening that uses black currant and green notes. We really adore the refined, classy packaging that makes Nectarine Blossom & Honey a great gift option.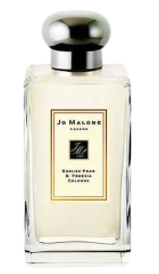 English Pear & Freesia is, as they say, not like the others – at least on our top Jo Malone perfumes list. Another Christine Nagel concoction, This is more of a peppery rhubarb experience. The rhubarb influence is heavy from opening to dry down. There's simplicity in English Pear & Freesia, but its classy and fun at the same time.
About Jo Malone
So what is Jo Malone known for?
A British socialites type brand, Jo Malone London is ultimately a bath and body type product. The company was founded in 1990 by Jo Malone but in 1999, Estee Lauder purchased them. They've always been known for their candles, fragrances, and cosmetics. The CEO is Bill Olios.
Jo Malone fragrances are by reputation a unique experience. The fashion house rarely launches a scent that's "familiar." Often, their fragrances are incomparable to the market. That of course, can be bad. But mostly, its why so many people gravitate towards their fragrances. Their style from a high level is considered overtly contemporary.
Jo Malone London recently made headlines with economic grocer Aldi launched "Jo Malone inspired" candles. Those can be purchase in the store, or online.