Considering Ralph Lauren Polo Blue? Read Our Review First
There are few brands more signature and American than Ralph Lauren. As a fashion icon, Ralph Lauren has carved a path laden with acclaim, praise, and awards. And the brand has fared pretty well with fragrances, include Ralph Lauren Polo Blue. Ralph Lauren Polo Blue is the counter-act to Polo Red.
Ralph Lauren Polo Blue Review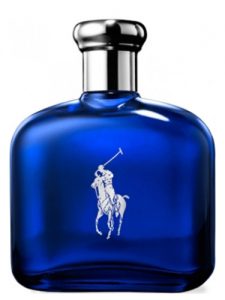 Perfumers Carlos Benaim and Christophe Laudamiel crafted Polo Blue for men in 2003. It's been a decent seller, but certainly not one of the top for Polo or any brand. Benaim is considered one of the worlds most prestigious perfumers with 194 fragrance creations. He won a lifetime achievement award in 2014. He's created fragrances for top brands, including Yves Saint Laurent, Carolina Herrera, and Nina Ricci.
Polo Blue never took off in the same way a lot of designer perfumes take off. It seemed to lack appeal, mostly due to it's fresh and clean scent profile. Polo Blue may not be for everyone which is why we always suggest sampling perfumes before investing in full bottles. Hence, our next section:
Polo Blue Samples
We indeed carry Ralph Lauren Polo Blue samples for those who only want to get their toes wet. Of course, one of the easiest ways to try a perfume is by using a sample. Perfume samples help you figure out if a fragrance works for the life you're living. Try a Polo Blue sample or the hundreds of other designer fragrance samples we carry. It's too easy.
What Does Polo Blue Smell Like?
Polo Blue is an aromatic fougere fragrance. In the top notes we find melon, cucumber, and orange. In the middle, perfumers Carlos Benaim and Christophe Laudamiel showcase sage, basil, and geranium. In the base you'll discover musk and suede.
The opening pops cucumber rather immediately which gives Polo Blue that fresh and clean feel. There's an Armani Aqua Profumo vibe with Polo Blue if you're familiar. Polo Blue sort of flies off the skin like a butterfly projecting crisp, airy fragrances. Again, we sort of circle back to a shower fresh experience which may or may not be something people are into. The projection isn't overly potent. For many, that's fine, but for others who want more range with their fragrance, you'd be disappointed.
Some people compare Polo Blue to shower gel. Clearly, those people don't dig the fresh and clean vibes. And we get that.
Polo Blue exemplifies a summer fragrance with it's light and airy cleanse appeal. It definitely freshens you up on that hot day or night. But with a lack of projection and a somewhat antiseptic appeal, it remains a bit less popular than many in it's vertical. In other words, Polo Blue isn't for everyone.
Polo Blue in Commercials
Imagine your sailing in your white polo shirt, hair blowing in the breeze, with a sexy female companion. That probably sounds like every Polo commercial we can think of and Bruce Weber stayed the course when he created this Polo Blue commercial. Weber chose models Doug Pickett and Lonneke Engle as the centerpieces. A Polo commercial in the 2000's still appears to derive from the 1980's. This Polo Blue commercial honestly appears shot in the 80's. I'm feeling Goonies mood right now. That's just wild. But much to Polo's credit, they stay consistent with their brand's guidelines. You can't fault them for their adherence to a marketing campaign that's always worked. Go Polo.
Final Notes
Polo Blue has a fresh, clean appeal to it's scent. For many men, the lack of projection and the undeniable "just showered" vibes might not be the experience they seek. This isn't a sexy experience. But for that special summer day, it is a fun one. It is worth trying a Polo Blue sample and seeing how you feel about it. You can't go by what others are saying or even a single review. Even if that Polo Blue review is ours. Scent and fragrances are subjective by they're very nature. Try a sample and wait for a nice summer day, particularly when you have access to a sailboat. We're kidding, you don't need the sailboat. However, if you have one, please invite us. We're waiting. Seriously, we are.