The Top Perfumes for Women You Must Sample
When we consider the best perfumes for women, we look for those select fragrances that capture moments or provoke the senses. However, classic perfumes are often perennial, sometimes immortal, scents that stand up to the rigors of time. The top perfumes for women always stand up to the test of time, that's certain.
Every year, fragrance companies introduce 100's of new perfume lines to the market. But few of them stand the test of time. Becoming one of the best perfumes for women is no easy choir, rest assured.
We've compiled a list of the top perfumes for women to help guide not just women buyers but those looking for the perfect fragrance gift ideas.
Flowerbomb Eau de Parfum Spray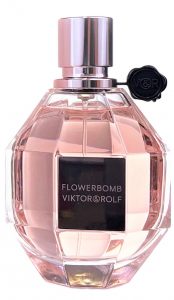 One of the perfume world's most hyped fragrances, Viktor&Rolf's Flowerbomb surpasses expectations.
In that initial Flowerbomb mist, jasmine and orchid fragrances are subtle but unmistakable. However, these are more than just hints of floral; this flowery, elegant scent livens up your day as much as those who encounter you.
And it's a sexy smell, perfect for not only a first date but a 30th wedding anniversary evening.
Here's the other charming attribute with Flowerbomb; it lasts all day and then some. Sure, the intensity fades over hours, but that's a valuable thing in the end. If you put on Flowerbomb in the morning, by evening, it's a subtle, wonderous scent that does not overwhelm.
Flowerbomb is not just for the romance-minded; you can wear it to the bar to meet friends. It's an everyday perfume for active women who want to enjoy finer things in life. Read our Viktor&Rolf Flowerbomb review if you want more in-depth information.

Flowerbomb Eau de Parfum Spray Sample
Black Opium Eau de Parfum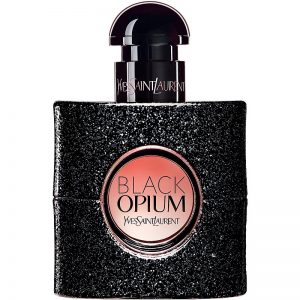 Yves Saint Laurent's Black Opium features scents of vanilla, coffee, jasmine, patchouli, pear, orange blossom, pepper, and cedar. At least that's what the label tells us.
I find that the vanilla and coffee components are the strongest influencers, and that's a beautiful thing.
Black Opium is a robust, energetic perfume. It's without question one of the top perfumes for women, not just based on sales but also merit. Black Opium adds spice to a powerful woman who's on the go. Black Opium seduces when asked but can remain quaint and shy if forced.
This spicey perfume lasts throughout the day, fading a little, but never dissipating entirely. Read our Yves Saint Laurent Black Opium review.
Black Opium Eau de Parfum Sample
Coco Mademoiselle Eau De Parfum Spray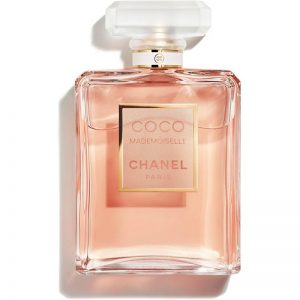 CHANEL's Coco Mademoiselle breaths energy and life into a woman who settles for nothing in life. Robust layers of orange brood fill the air of the woman who embarks on another legendary CHANEL journey. Wearers also detect hints of roses and jasmine. But it's the citrus that dominates and rises as the main event.
Coco Mademoiselle is for the woman who doesn't mind a little danger. It is for the woman who loves to feel feminine while forging ahead of all who surround her. Coco Mademoiselle is an inspirational frangrance. Check out our Coco Mademoiselle perfume review if you want a deeper-dive.
Coco Mademoiselle Eau de Parfum Spray Sample
Miss Dior Blooming Bouquet Eau de Toilette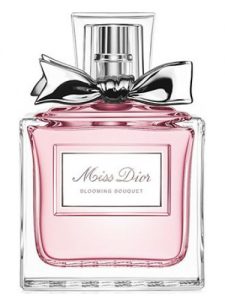 Dior's Blooming Bouquet teases our senses as a floral-inspired fragrance. Expect roses, white musk, and peony as the centerpiece scents. One might describe Blooming Bouquet as crisp and sharp, maybe even precise.
It's a perfect perfume gift for a woman who enjoys vibrance and fun. This top perfume doesn't take itself too seriously. It's enjoyable and elegant yet jubilant and stunning. Check out our Miss Dior Blooming Bouquet perfume review if you'd like a bit of a deeper dive.
Miss Dior Blooming Eau de Parfum Sample
Baccarat Rouge 540 by Maison Francis Kurkdjian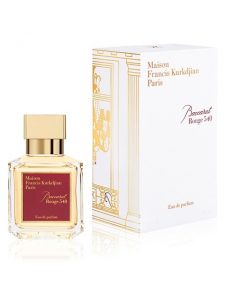 Maison Francis Kurkdjian's Baccarat Rouge 540 is considered an amber floral arrangement. Expect jasmine and saffron as the mainstay scents. Baccarat Rouge 540 rarely overpowers you or those who surround you. Instead, it precisely infuses beauty and elegance.
Baccarat Rouge 540 is a long-standing top perfume for women. It's stood up well to the test of time where others languished.
Baccarat Rouge 540 Sample or check out our Baccarat Rouge 540 review.
Philosophy Amazing Grace Eau de Toilette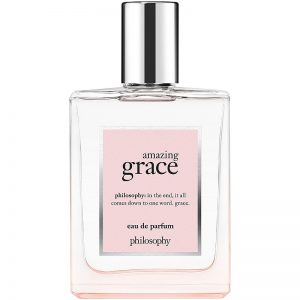 Philosophy's Amazing Grace offers up citrus and floral as the dominating accords. But expect a hint of spice at the top of the nose in the early stages of wearing.
Amazing Grace first hit the consumer markets in 1996, and it continues to dominate as a top perfume. Read our Philosophy Amazing Grace review for more details.
Philosophy Amazing Grace Eau de Toilette Sample
D & G Light Blue Eau de Toilette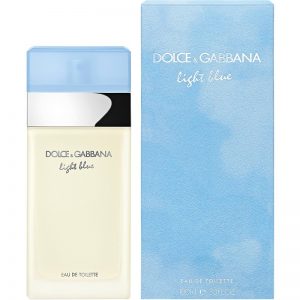 Dolce & Gabbana's Light Blue fragrance offers up a dominant citrus accord, but there's a natural, earthy scent that subtly fills in the backdrop.
First launched in 2001, Dolce & Gabbana's Light Blue quickly rose as one of the top perfumes for women. Its popularity has withstood the test of time. Light Blue is a legacy perfume that's fragrance continues to stun and impress. It's elegant, subtle, but hardly shy. Read our Dolce&Gabbana Light Blue review for more information.
Dolce & Gabbana Light Blue Sample
La Vie Est Belle Eau de Parfum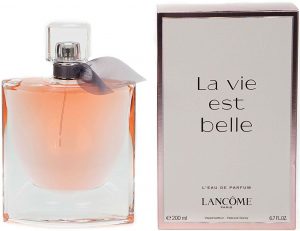 Olivier Polge, Dominique Ropion, and Anne Flipo created La Vie Est Belle as a contemporary, sweet-vanilla fragrance experience. Black currant and pear inspire the main accords.
La Vie Est Belle is a newer fragrance, given it was created in 2012, but a decade's worth of consumer praise makes it one of the top perfumes on the market today. Women adore Lancome's vision with La Vie Est Belle as it doesn't suggest modern woman; it encapsulates it.
You might recognize Julia Roberts as the brand's spokesperson.
Try a La Vie Est Belle Sample or read our La Vie Est Belle review.
Marc Jacobs Daisy Eau de Toilette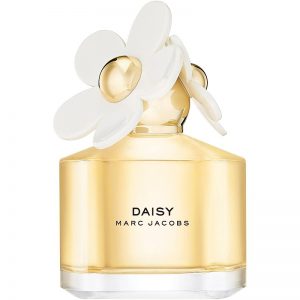 Welcome to an elegant, none-too-serious top perfume for women. Marc Jacobs created both a classic fragrance and one that lends itself to playful flirtation.
The wild berries enchant all those who surround the wearer. However, the sandalwood hints reel in the fragrance before it turns too wild for the wear.
Marc Jacobs Daisy is a fun, happy scent that infuses lighthearted energy into your being. You can read our Marc Jacobs Daisy review for a bit more information on this fragrance.
Or, snag a Marc Jacobs Daisy Sample
Ariana Grande Cloud Perfume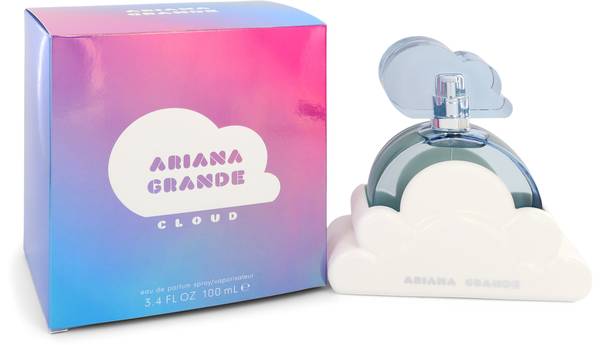 Wait, what?
Seriously? A celebrity perfume makes the best perfume for women list? Yes, it is true. While many celebrity inspired or produced fragrances are lackluster at best, Ariana Grande's Cloud is a progressive, long-lasting, elegant experience. It's fruity notes give way to an orchid musk as the day goes on. It last long. It flirts. It's a gorgeous, classy experience that reaches far beyond the famous pop-icon's fanhood demographic. Try an Ariana Grande Cloud sample.
Ariana Grande Cloud Perfume Review
Carolina Herrera's Good Girl Perfume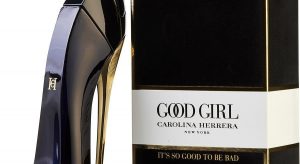 It feels good to be bad, doesn't it?
Karlie Kloss reps Herrera's most successful perfume venture as a sexy bad girl, or good girl, depending on how you interpret such matters. As our Good Girl review points out, this is a sweet, evening hours perfume – perfect for cocktail time or dinner with friends. It's sexy. But some complain that the bottle is a bit of a gimmick.
Tom Ford's Lost Cherry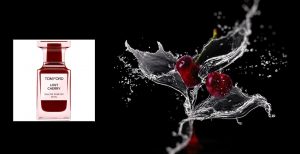 Tom Ford's Lost Cherry is a potent, sweet cherry experience. It is a perfect fragrance companion for a lively time out. It's expensive, but Lost Cherry samples are available. You'll pick up on deep cherry notes and maybe a touch of cinnamon. It's fun, plain and simple. Read our Lost Cherry review if you want a broader idea of what this fragrance is like.
Tom Ford's Tobacco Vanille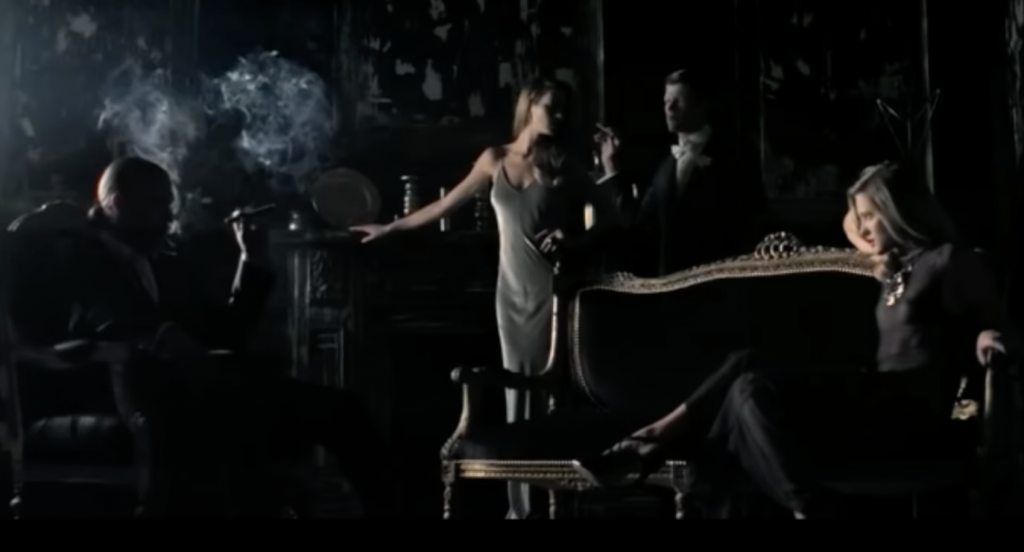 A deeply spicy, woody unisex perfume that strays from the typical floral and fruity notes. While the commercial tends to push the cigar bar narrative, we think it's more about the deeply sensual, long-lasting smell. The tobacco isn't as in your face as the commercial makes it out to be.
Read our Tobacco Vanille review, or get a Tobacco Vanille sample.
Burberry Her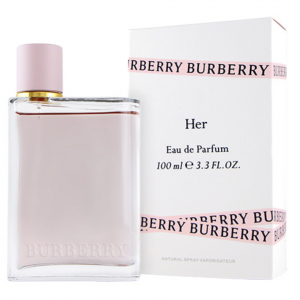 This fruity women's perfume is always a crowd pleaser. Launched in 2018, Burberry Her attempts to encompass London's hip nightlife and sprawling urban vibes. I'm not sure what London should smell like, but Burberry Her certainly appeals to the senses in a youthful, sexy way.
Check out our Burberry Her review Burberry Her Review or try a Burberry Her sample.
Chanel No 5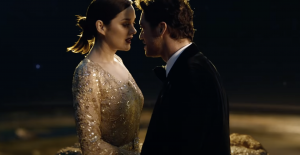 Chanel No 5 is a timeless, classic brand. But has it changed? Read our Chanel No 5 review to learn more. Also, check out our Chanel No 5 samples which allow you to get your feet wet with one of the world's most popular women's perfumes.
Tom Ford Fucking Fabulous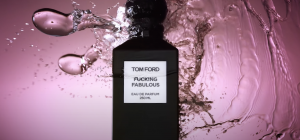 A pricey limited edition perfume that's leathery, but unisex. The almond and vanilla take hold inititally. It's a high-quality perfume. But its also considered a polarizing one. Everyone has an opinion, of course. But we really must include it on our best perfumes for women list as it definitely hits most of the considerations.
You can read our Fucking Fabulous review, or pick up a Tom Ford Fucking Fabulous sample. Basically, you do you. Take the risk or try a sample.
Creed Virgin Island Water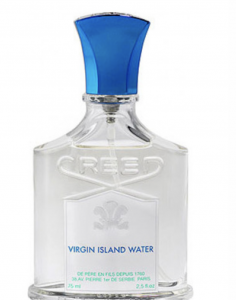 Created in 2007, Creed Virgin Island Water is supposed to make you feel as though you're sailing the caribbean. There's definitely a fruity, island-like smell to it. Some people feel its more a sunscreen smell than a coconut drink smell. All the same, break out your vacation-kinis, it may be time to start your sails. This is a very popular women's perfume to say the least. But it's hit or miss for a lot of women. It's a unisex perfume.
You can buy Creed Virgin Island water samples or check our Virgin Island Water review.
Tom Ford Bitter Peach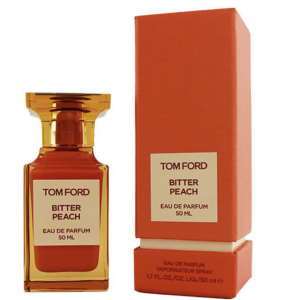 Are peaches really bitter? Not really. And neither is this popular women's perfume. But that's OK, as our Tom Ford Bitter Peach review will show, its still a sweet, sandalwood scent that is great for any occassion. You can try a Bitter Peach sample if you don't want to stick both feet in. We understand.
Gucci Bloom
Launched in 2017, this casual perfume carries the long tradition of high-quality fragrances from one of the biggest designer brands in the world. With tuberose and Jasmine setting the tone early, this women's perfume can be worn anytime, anywhere. We have Gucci Bloom samples for those wanting to give it a try for much less cost. We also have a Gucci Bloom review that features a more insightful look at this popular women's perfume.
Summary
Choosing the top perfumes for women isn't an easy task. Every year, fragrance makers captivate, charm, and stun consumers with new lines. This list will continue to update with additions. Check back frequently, we will always update our best perfumes for women list.